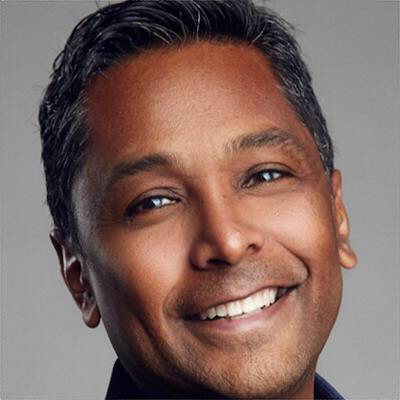 Adrian Luces
Realizing his own privilege and fortune of having studied vocal performance, and through sharing that knowledge teaching the art of singing, Adrian recognized the importance of speaking well and that everyone should benefit from personal voice training. Understanding that "It's Not Just About What You Say … It's About How You Sound When You Say It", Adrian created Vocal Impression to teach others how to properly and effectively use the most unique instrument of communication, YOUR VOICE!
Since starting Vocal Impression, Adrian Luces has worked with clients from all walks of life including professional speakers such as author Norm Trainor, former NFL star and 4 time Super Bowl Champion Marv Fleming. He has also worked with Toronto's Variety Village ambassadors, athletic organizations including the RBC Canadian Junior Champion Aurora Tigers hockey team, the Business Development Centre of the YMCA of Greater Toronto, Rogers TV and others.
Adrian serves as the Director of Vocal Impression for Forrest and Company, a prominent Leadership and Development Consulting firm through whom he has worked with a number of high powered executives. Adrian has developed a nine step process called the "9 P's of Performance – How to Connect With Your Audience" which has proven to be very successful and effective in helping his clients better understand the art of communication and connecting with an audience.
Gabrielle Prata
Mezzo soprano Gabrielle Prata enjoys a diverse career and has been featured on Opera, Musical and Film stages. Her extensive repertoire with the Canadian Opera Company includes Suzuki in Madama Butterfly, Nancy in Albert Herring, Penelope in Il Ritorno d'Ulisse in Patria, Cenerentola in La Cenerentola, and Nicklausse in Tales of Hoffman. She made her New York debut as Rosina in National Grand Opera'sIl Barbiere di Siviglia,which she also sang for Opera Hamilton and Pacific Opera. Gabrielle sang the title role in Carmenwith Opera North, Adalgisa in Normawith Gold Coast Opera, FL. and has appeared in varied operatic and concert repertoire with the festivals of Bermuda, Ravinia, Colorado and Oregon Bach, as well as Edmonton Opera, Calgary Opera, Opera Lyra, Anchorage Opera and Boheme Opera, NJ. She has joined the Cincinnati Pops, Toronto, Detroit, Spokane, Peterborough, Winnipeg and Saskatoon Symphonies, as well as the Rochester Philharmonic in many Pops and Broadway concerts. Gabrielle made her film debut in Closing the Ring with Shirley MacLaine. Other film credits include Gangland Undercover and featured singing roles on Saving Hope, Copper and Christmas Inc.
A frequent guest artist with the Westben Arts Festival, Gabrielle has created the roles of Madame Whicher in Rapunzeland Snow in The Selfish Giant,both created by Brian Finley and Ken Tizzard. Most recently she created the role of Flo in Finley's newest work, The Pencil Salesman.
Gabrielle has taught masterclasses and adjudicated many competitions and festivals, including the Metropolitan Opera, Kiwanis, Pickering and Arcadia Music Festivals.
As a qualified Life Coach, Gabrielle encourages clients to overcome obstacles, incorporating an wholistic, full-body approach to helping them reach their full potential.